OUR HEAD OFFICE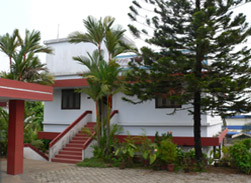 ABOUT
J & J BIO-TECH & SPECIALITY CHEMICALS (P) LTD is a multi faceted ISO 9001-2008 company, formed in association with Falcon Industrial, Inc, USA. is one of the pioneers in lending problem solving technologies to leading international organizations like General Motors, Chrystler Corporation, Caterpillar etc.
Remaining environment friendly BTS is committed to provide cost effective and quality products backed by efficient, prompt service, to achieve increased productivity at reduced cost. Experts from USA, train BTS personnel and there is a free flowing exchange of ideas between BTS and Falcon Industrial, Inc, USA, so that the best possible technology is available to individual problems and the benefit of which is extended to customers. Right from the product development, manufacturing, quality control, application engineering and distribution are all handled by experienced professionals. BTS has a state of the art R & D department and well equipped laboratory including Biotechnology & Microbiology which is approved by the Pollution Control Board of Kerala
This venture is incorporated to cater the water treatment needs of the industries that have internal chemical treatment programmes for boilers and different types of cooling water systems and also we deal with effluent treatment chemicals along with all ranges of poly electrolytes. Our product range includes defoamers, rust preventives, coolants, parts washer ,metal working Speciality chemicals and bacterial concentrates for various other industrial applications.
OUR CLIENTS
BTS has marketing net work all over India. Our major clientele include Multi nationals , Indian large, medium & small industries in Engineering Chemical, Fertilizer, Oils & Fats, IT, Rubber, Coir, Railways, Service Industries etc